Laser Hair Removal
Remove your Unwanted Hair and
Improve your Skin
Laser hair removal is the most effective way of getting rid of undesirable hair. Candela GentleMax Pro is the next step in laser-based hair removal. Gentle Hair Removal is a laser treatment targeting the hair follicles at the root for permanent hair reduction for all skin types. Gentle Hair Removal is easy on your skin, delivering results with less discomfort.
One of the top 3 non-surgical aesthetic procedures.
Permanently reduce hair growth.
Clinically proven results free from harm.
Safe and comfortable.
Treats the widest range of skin types and hair colours.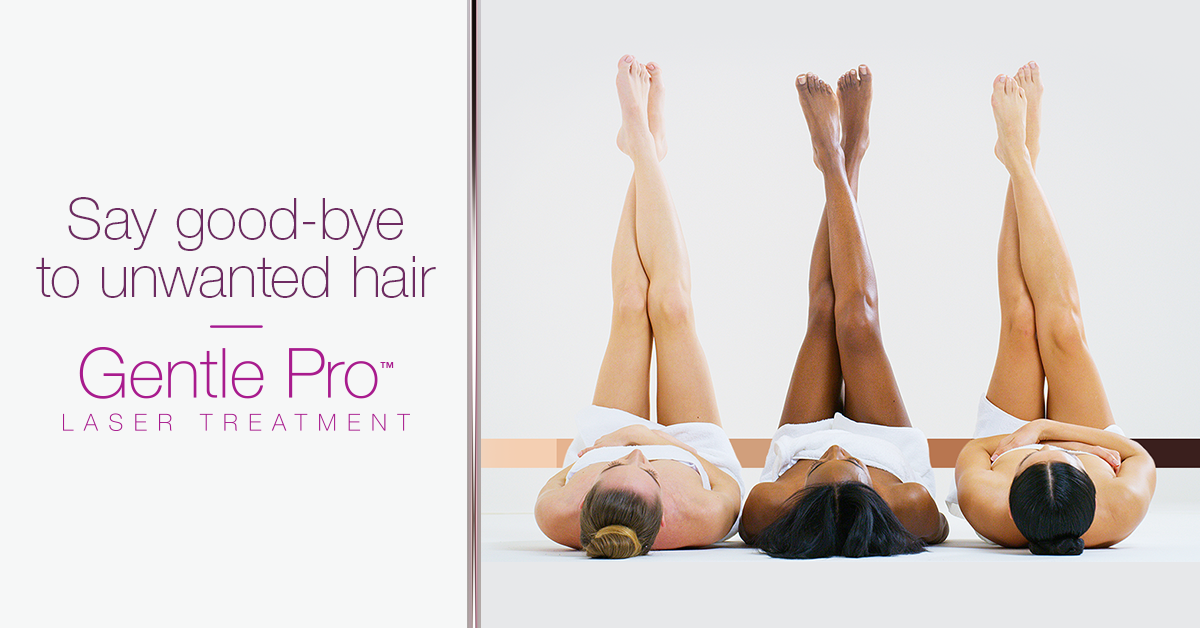 A woman shaves her legs 11, 500 times during her life. And spends an estimated $12,000* on shaving. 
Gentle laser hair removal treatment is faster and more comfortable than standard laser hair removal treatment
How does Laser Hair Removal work
Laser energy is delivered through a small handpiece operated by your health practitioner. The laser delivers an intense beam of light, which is absorbed by the skin and converted to heat. The heat is then absorbed by the cells being targeted, while the surrounding tissue remains unaffected. Laser hair removal is the preferred treatment for removing unwanted hair, because hair growth is stopped at the root and the tissue around the area is not harmed.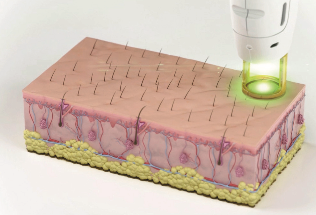 Hair before the treatment.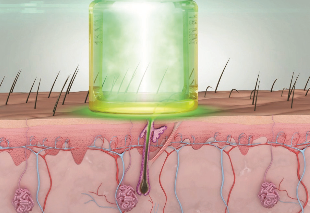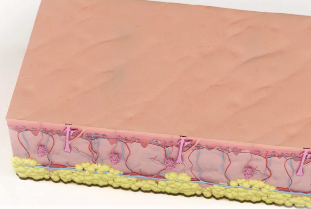 After the treatment – Permanent
hair reduction.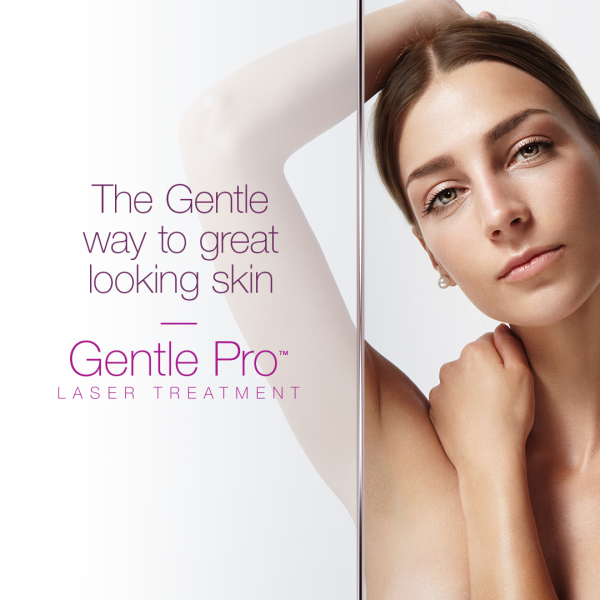 Laser Hair Removal for Men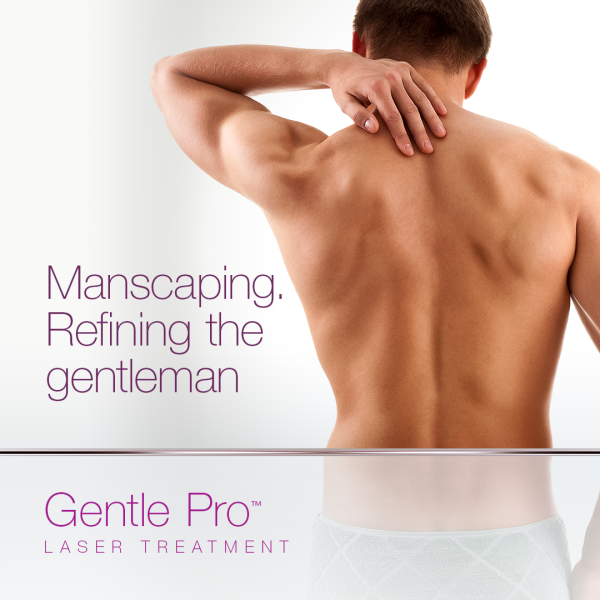 Laser Hair Removal is not just for the ladies. Back hair annoying you? Need to remove leg hair for your sport? Monobrow doesn't suit you anymore. Come and see us at RR Rejuvenate for discreet professional hair removal.
Our Health Professional Team
At RR Rejuvenate clinic, our registered nurses use the Candela GentleMax Pro medical grade laser, widely regarded as the gold standard for laser hair removal, which has a dynamic cooling system. The Zimmer Cryo 6 cooling system targets the epidermis for instant cooling so the skin stays cool during the laser pulse. This means you can be confident with your laser hair removal treatment without worry for burns, or other skin injuries.
Laser hair removal can have poor outcomes when clinicians are using inappropriate devices with poor cooling function. When the skin is not cooled properly you can get burns, blisters and scars.
Book Your Complimentary Consultation Today!
Bairnsdale Clinic – Laser
Will my hair be removed permanently?
Your hair will have a permanent hair reduction with yearly upkeep after then
How many treatments do I need?
6-8 treatments that are 4 weeks apart, then yearly after that.
How much does it cost?
All skin locations will differ in price. Please refer to the Laser hair removal booking form.
Are there any side effects?
Heat and redness which will resolve over the next 24hrs
Is laser hair removal safe?
Yes it is very safe for healthy skin.
Is it painful?
Laser hair removal is similar to the pain experienced when waxing.
Does laser hair removal darken skin?
How should I prepare before a treatment?
Shaving and removal of fake tan is required 24hrs before the laser hair removal procedure.
How do I take care of my skin after a session?
Cooling gel is the best treatment for aftercare and can be purchased in the clinic.
Can you shave after laser hair removal?
Yes, shaving is the only method required for hair removal from now on.
Avoid sun exposure 4-6 weeks before and after treatment until your healthcare provider allows it. Epidermal melanocytes compete with melanin in the hair.
Advise us if you are using any topical medications or skin care products 3-5 days prior to treatment, as we may need to ask you to cease them prior to treatment.
Avoid bleaching, plucking or waxing hair for 4-6 weeks prior to treatment. The melanin-containing hair must be present in the follicle as it is the "target" for the laser light.
If you have had a history of perioral or genital herpes simplex virus, we may recommend a prophylactic antiviral therapy. Call us if you have any questions about this.
RECENTLY TANNED SKIN CANNOT BE TREATED! If treated within 2 weeks of active (natural sunlight or tanning booth) tanning, you may develop hypopigmentation (white spots) after treatment and this may not clear for 2-3 months or more.
The use of self-tanning skin products must be discontinued one week before treatment. Any residual self-tanner should be removed prior to treatment.
Please shave area to be treated 48-24 hours prior to your appointment.
Immediately after treatment, there should be erythema (redness) and oedema (swelling) of each hair follicle in the treatment site, which may last up to 2 hours, or longer.
The erythema may last up to 2-3 days. The treated area will feel like sunburn for a few hours after treatment.
A topical soothing skin care product such as post laser aid or post sunburn cream/gel may be applied following treatment if desired.
Makeup may be used immediately after the treatment as long as the skin is not irritated.
Avoid sun exposure to reduce the chance of hyperpigmentation (darker pigmentation).
Use a sunblock (SPF 30+) at all times throughout the course of treatment.
Avoid picking or scratching the treated skin. Do not use any other hair removal treatment products or similar treatments (waxing, electrolysis or tweezing) that will disturb the hair follicle in the treatment area for 4-6 weeks after the laser treatment is performed. Shaving may be used.
Anywhere from 5-14 days after the treatment, shedding of the treated hair may occur and this appears as new hair growth. This is NOT new hair growth. You can clean and remove the hair by washing or wiping the area with a wet cloth or Loofa sponge.
After the axilla (underarms) is treated, you may wish to use a powder instead of a deodorant for 24 hours after the treatment to reduce skin irritation.
There are no restrictions on bathing except to treat the skin gently, as if you had sunburn, for the first 24 hours.
Hair regrowth occurs at different rates on different areas of the body. New hair growth will not occur for AT LEAST three weeks after treatment. This means recommended laser hair removal treatment will be 4-6 weeks post last treatment.
Call RR Rejuvenate with any questions or concerns you may have.
Our consulting services are available by appointment only:
RR Rejuvenate
Suite 3/182 Main Street
Bairnsdale Victoria 3875
Telephone: 0438 722 477
For any general enquiries, please use the contact form.
Laser Treatments & Cosmetic Injectables
"In the heart of Gippsland & close to Traralgon"